Why the right plastic handle is important?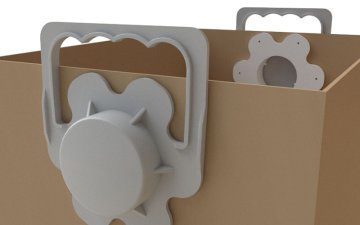 The function must be reliable
A cheap plastic handle easy destroys the entire package if it is not strong enough, does not hold on well, or even breaks out of the packing. Make sure that a poorly chosen handle does not damage your reputation when selling a great product in miserable packing. The appearance of the product is very important, but when it comes to a product that is not performing its function, even the best design will not change a bad impression. Always bear in mind the generally known rule that the packaging sells.
Selection of the appropriate type
Products vary in size, shape, and weight. If you pack the products in a special box, you probably need a suitable handle. We have a lot of different handles in the offer. Besides a large selection of standard handles, we can provide custom made carrying solutions in terms of material, design, function or molding techniques.
Try to be different
With new products entering the market, it's very important, that your brand stands out among the rest. Imaginative packaging design you can promote and differentiate your product or brand. Customize your package handles with your company's logo, name, or color.
Packaging can be the added value of the product
Our handling components add value to your products by offering functionality and design. Using the right shape, colors and eye-catching details on the handle is the right way to grab the attention of your customers.