Welcome to plastic products e-shop

We offer a wide range of plastic products for industrial and private use, in large part of our own production. The main part are plastic and rubber flooring systems of several types for interior and exterior. Plastic flooring is complemented by giant plastic games. Other products are plastic handles and accessories for various types of packaging. Plastic underlayers are available for the dry paving system. In addition to the e-shop offer, we can realize the production of any plastic part by machining, 3D printing or serial production on injection mould.
Own Production
Most plastic products come from our own production. This allows us full control of delivery times, product quality and sale price.
Customer Support
We provide our customers with full support not only in selecting the right product but also during its use or eventual installation.
Orders Installation
In agreement with the client, we also realize the installation on site. This service is particularly useful for plastic flooring systems.
Products Renting
Some products can be also rented. These include giant games or floor systems for exhibitions, presentations, sports events, etc.

The GripTil floor system provides the possibility of quick and efficient floor repair on the terrace. The original surface requires minimal modifications and preparatory work, the plastic surface is simply laid on the existing floor.
---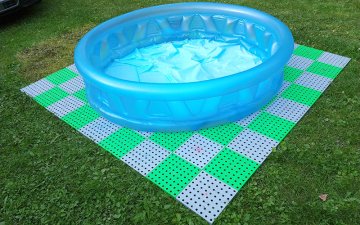 The plastic floor GripTil is a practical addition for installing an inflatable or folding pool in the garden. 
---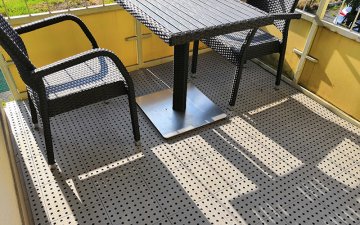 GripTil plastic flooring on balconies and terraces meets the aesthetic and practical requirements of a modern surface covering. It can be used in construction as a final surface without the need for laying tiles, or as a new surface in the case of the need to repair damaged or cracked tiles and other materials.
New Product
Good Deal
Quick info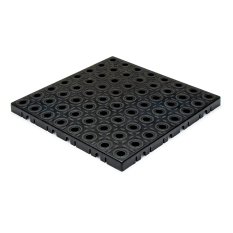 The Base Plate 250x250x16mm is a basic element of the plastic flooring system. The GripTil Recy is made of recycled material only in the…
Sale
Good Deal
Quick info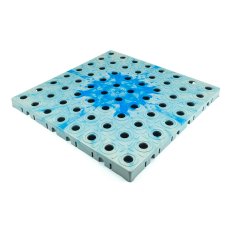 The Base Plate 250x250x16mm is an elementary piece of the GripTil plastic flooring system. Product color is a mixture of more colors, each…
Sale
Good Deal
Quick info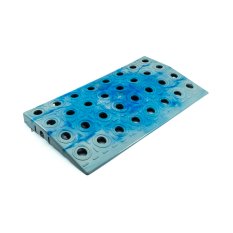 The Ramp Straight 250x137x16mm serves for finishing the floor area on the sides. The Ramp ensures safe and smooth entry to the surface.…
Sale
Good Deal
Quick info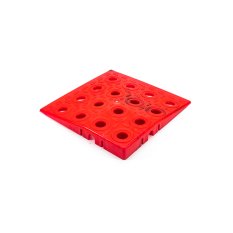 The Ramp Corner 137x137x16mm is a complementary element for finishing the floor area at the corners. The Corner ensures safe and smooth…